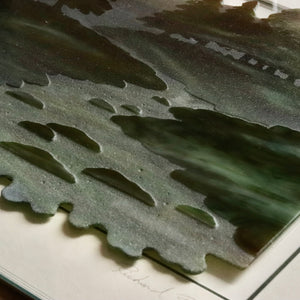 Original.
Each piece is an original work of art, a one-of-a-kind piece, having its own distinct personality and characteristics. The random colour variations in the glass, and the hands on sandblasting technique ensure every piece is unique.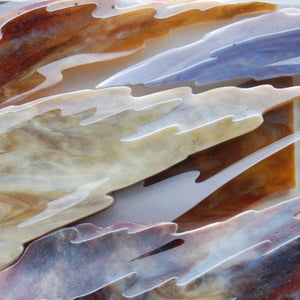 Colourful.
The colours in the artwork are the original colours of the glass. They are formulated as the glass is created. These colours are permanent and will never fade, even when exposed to direct sunlight.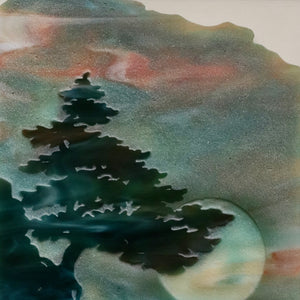 Unique.
This is a unique and distinctive art form pioneered by the artist himself. For more then 30 years Richard has been developing and refining his technique, exploring the random beauty of glass, and its relationship to the natural landscape.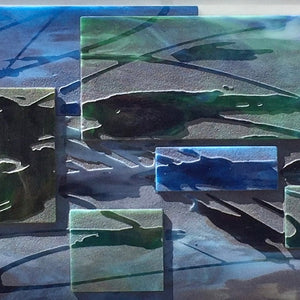 Tactile.
The artworks are tactile, having a relief, carved, surface, created by the sandblasting treatment, inviting the viewer to explore and enjoy the work with hands and eyes, both.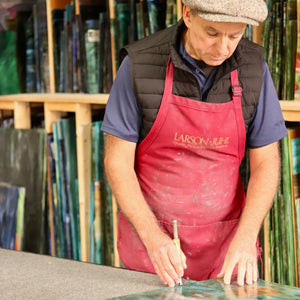 Handmade.
Designed, cut, sandblasted and assembled by hand, the artist oversees the creation of each piece. There is no automated manufacturing or computer technology involved in the process.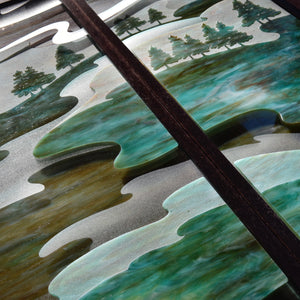 Canadian.
Richard was born and raised in Canada, and now works from his home studio in Ottawa, Ontario. The raw, natural beauty of the Canadian landscape is the inspiration for many of his creations.